Our Story
EPISODE
The first time I (Kantaro Oizumi, CEO) met KOMBUCHA was when I visited LA for explore new food trends in winter 2011.
I found some bottles labeled "KOMBUCHA" in the grocery store. "What is KOMBUCHA? Is it including Konbu(昆布) that is familiar to us Japanese people?" then I bought it and tried the mysterious drink. That was not "Konbu" tea but sour and lightly sparkling.
5 years later, I found out KOMBUCHA market is growing in western countries. "This is it!" So, I held a Kombucha TOUR around Dallas, Austin and San Francisco.
I was impressed to see many people drinking KOMBUCHA in the big sales floor of KOMBUCHA and in the streets and cafes.
And I felt that drinking Kombucha made me positive and creative.
In December 2016, we visited breweries in Seattle, Portland and Bend to make the most beloved Kombucha on the planet.
We met many people and learned what is necessary for the KOMBUCHA business, such as craftsmanship, the pain of business development, and the manufacturing process.
In February 2017, we attended Kombucha Brewers International (commonly known as Kombucha Kon) in Long Beach, California.
I was able to connect with Kombucha brewers from all over the world and listen to many ideas. Based on those experiences, we conducted research on brewing, and "_SHIP" was born as the one and only original KOMBUCHA in Japan.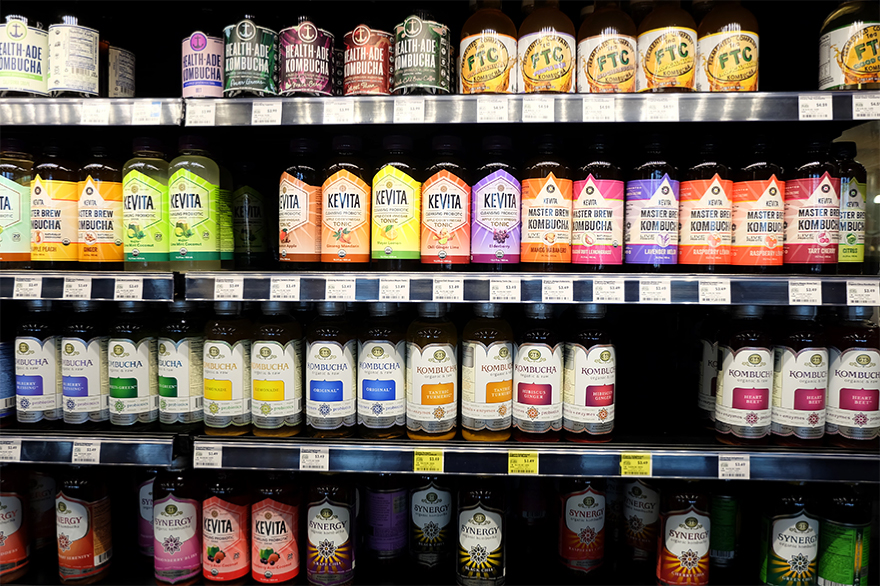 WHY CHOOSE US
The name "_SHIP" contains our wishes of new things will be created by combining with various words such as Friendship and Craftsmanship.
With _SHIP, we are confident about many people and various things will connect to create the circle of smiles.
We hope that a smile will make the whole planet a fun and healthy living environment.